Event Location
BT Arena, Aleea Stadionului nr. 4, Cluj-Napoca
GPS: 46.766970, 23.570242
The underground parking can be accessed from Aleea Stadionului.
Event Schedule
Main event opening times:
June 18th,  09.00 – 19.00
Booth set-up:
between June 14th - 17th , 09.00 - 20.00
Booth disassembly:
June 18th 18.00 –  June 19th 24.00
The Gala Dinner 
will take place at Grand Italia Hotel on Friday, 17th of June 2022. 
We advise you to arrive 30 minutes early (19.30) for a prompt start at 20:00 hours. 
Dress code: business casual.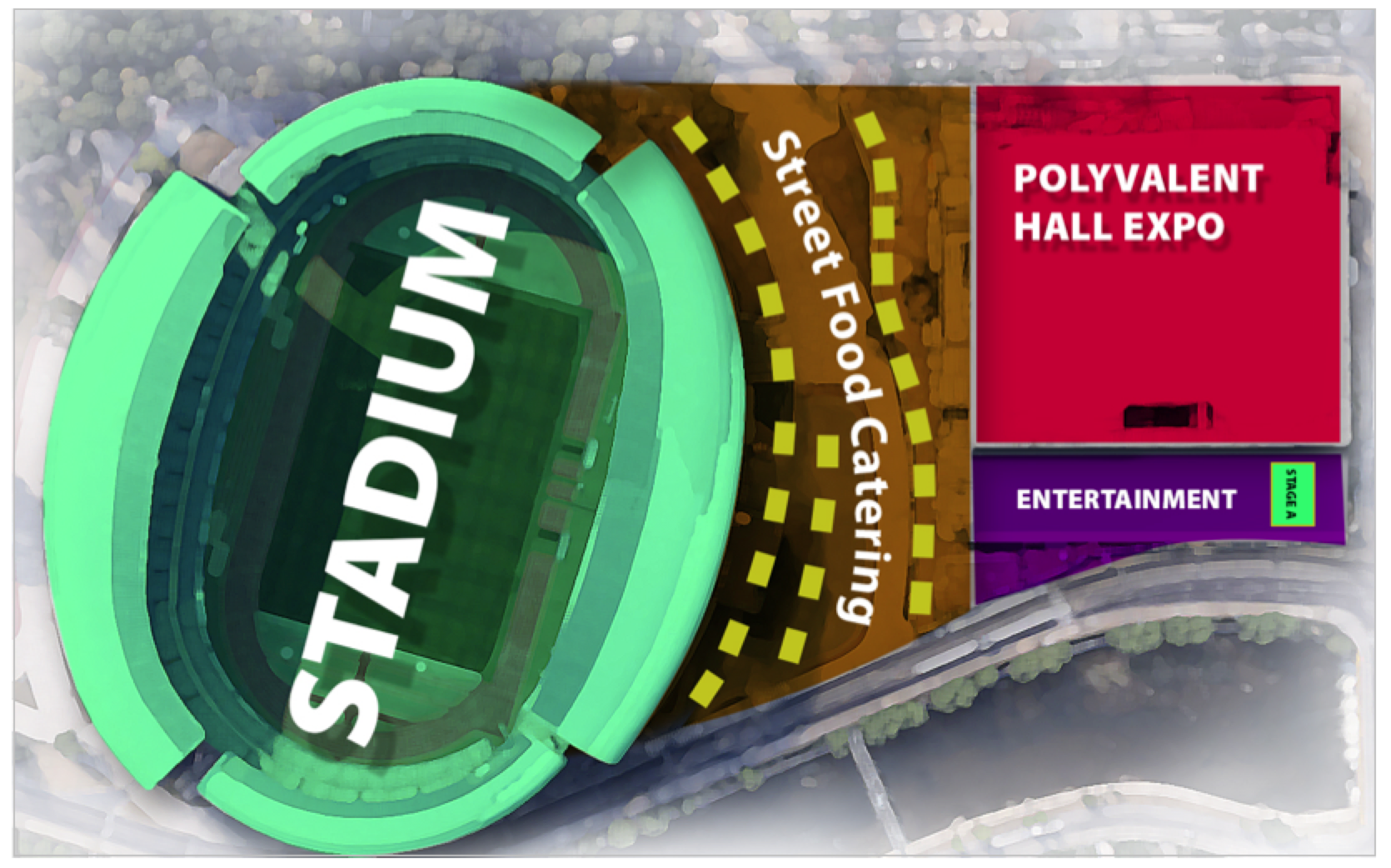 Booking details
You will have the possibility to fill in the booking site until May 10th . In case you wish to make amendments or to add further information to your reservation, please go through all the booking pages by pressing the 'Next' button. Previously filled in data remains saved, therefore you do not have to fill it again. Please keep in mind that if you do not go through all the booking pages until the final "Thank You" page is displayed, your newly introduced data will not be saved.
Important info for exhibitors with booth built by agency, other company
These booths do not include the basic package of accessories, only electricity!
For authorization you are asked to submit this information until May 27th :
1. Booth layout with dimensions
2. The required power source (220 V single phase power source or three phase power source and the necessary power in kW).
In case you wish to have graphics prepared for your booth walls, please take into account that the graphics should be adapted to 973w x 2432h mm (bleed 2mm).
Please, send the graphics for your walls no later than June 3rd. Graphics sent after this date will not be produced.
Logistics
Trucks cannot enter the area, the entry permit for trucks and the related fees can be paid on the following link:
Here you will be required to select the type of service "Autorizatie Liber Acces" from the drop-down menu. Fill out the form by entering the following information: company name (Nume/Nume firma), Tax Identification Number (CNP/CUI), phone number, e-mail, license plate number of the truck (Nr. auto) and choose the beginning of validity (Data/Ora inceperii validitatii). The permit is valid for 24 hours and provides access to the city center except the area shown in red. 
In case you arrange your own transport, please note that beginning with
May 6th
you can send your shipment to
Satu Mare
. You can do this until
June 3rd
. The transportation of the shipment from Satu Mare to Cluj Mobility implies logistic cost. All shipment should be labelled with the label that can be downloaded
here
. 
You can also send your goods to Cluj-Napoca, directly to the BT Arena, so these arrive no later than June 16th.
Insurance 
Autonet has a general insurance for the event covering personal injuries and property damage, but it is a basic package. In case you bring valuable goods, exhibits (cars, equipment, etc.) it is advisable to have insurance for these.
Important:
Please note the following guidelines regarding the exhibition:
- In case you build a higher booth than the standard 2.5 m walls, please provide a cover for the back of your booth and do not display logos, graphics looking onto neighboring booths.
- The use of stickers, posters, adhesive materials, or any other alterations to the interior and/ or exterior of the building is strictly prohibited, and financial penalties might be imposed.
- Please note, that smoking, vaping or the use of e-cigarettes, open fire and indoor fireworks or pyrotechnics are prohibited in the exhibition and the storage area, smoking is allowed in designated places only.
- Live music is not allowed on booths, in case you play music, use a volume that may not disturb neighboring booths.
In order to provide a more organized coordination of the event, we kindly ask you to fill in the booking site with all the relevant data.
Thank you for your collaboration,
We can't wait to see you in Cluj!